Coach Lilisa's Public Speaking Courses
Expert Speaker 8 Week Online Course
Speaking Your Way To Millions Live Seminar
Expert Speaker Online 8 Week Course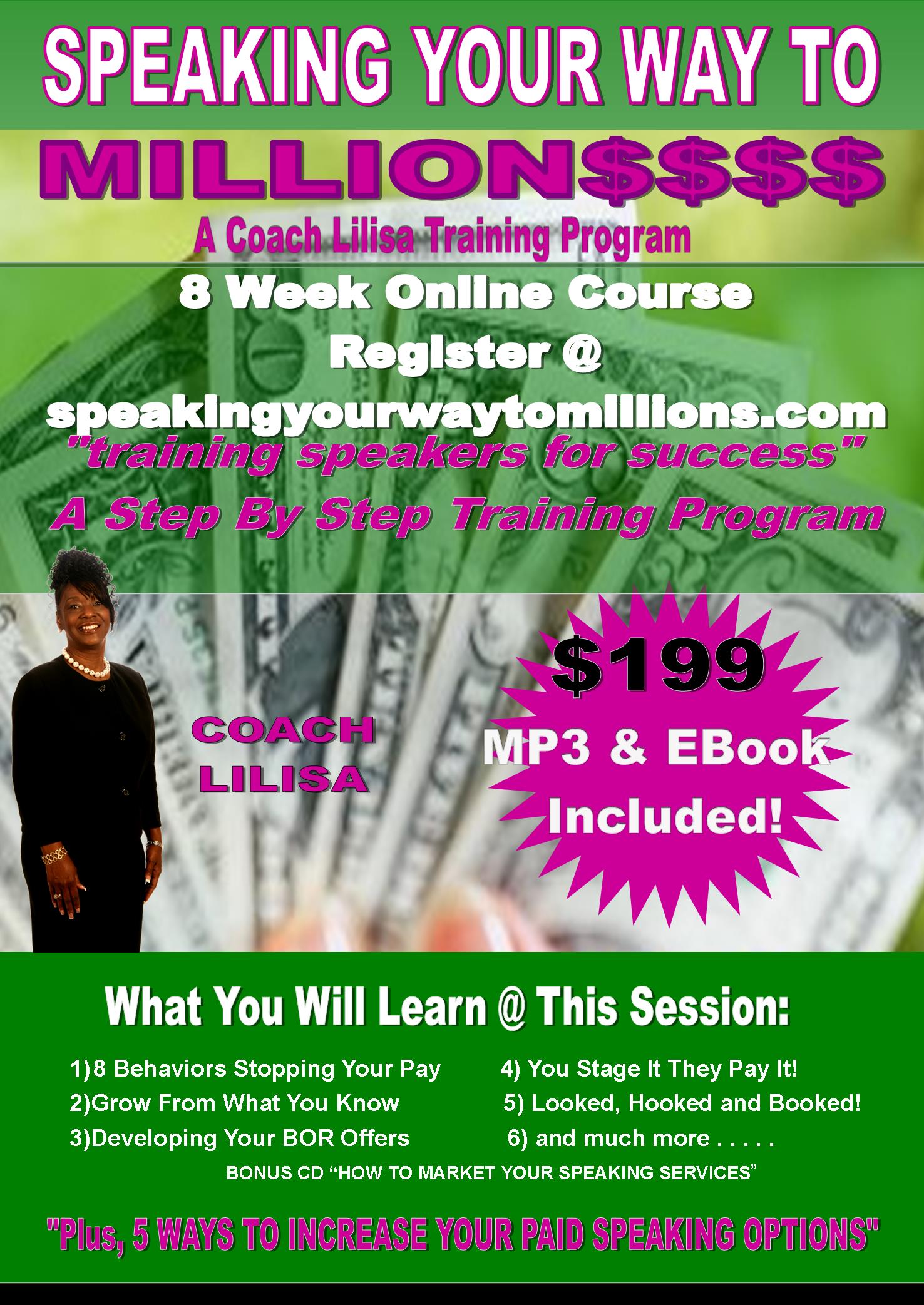 $ 199 USD
Learn the dynamics of becoming an Expert Speaker and be on your way to making millions!
Speaking Your Way To Millions Live Seminar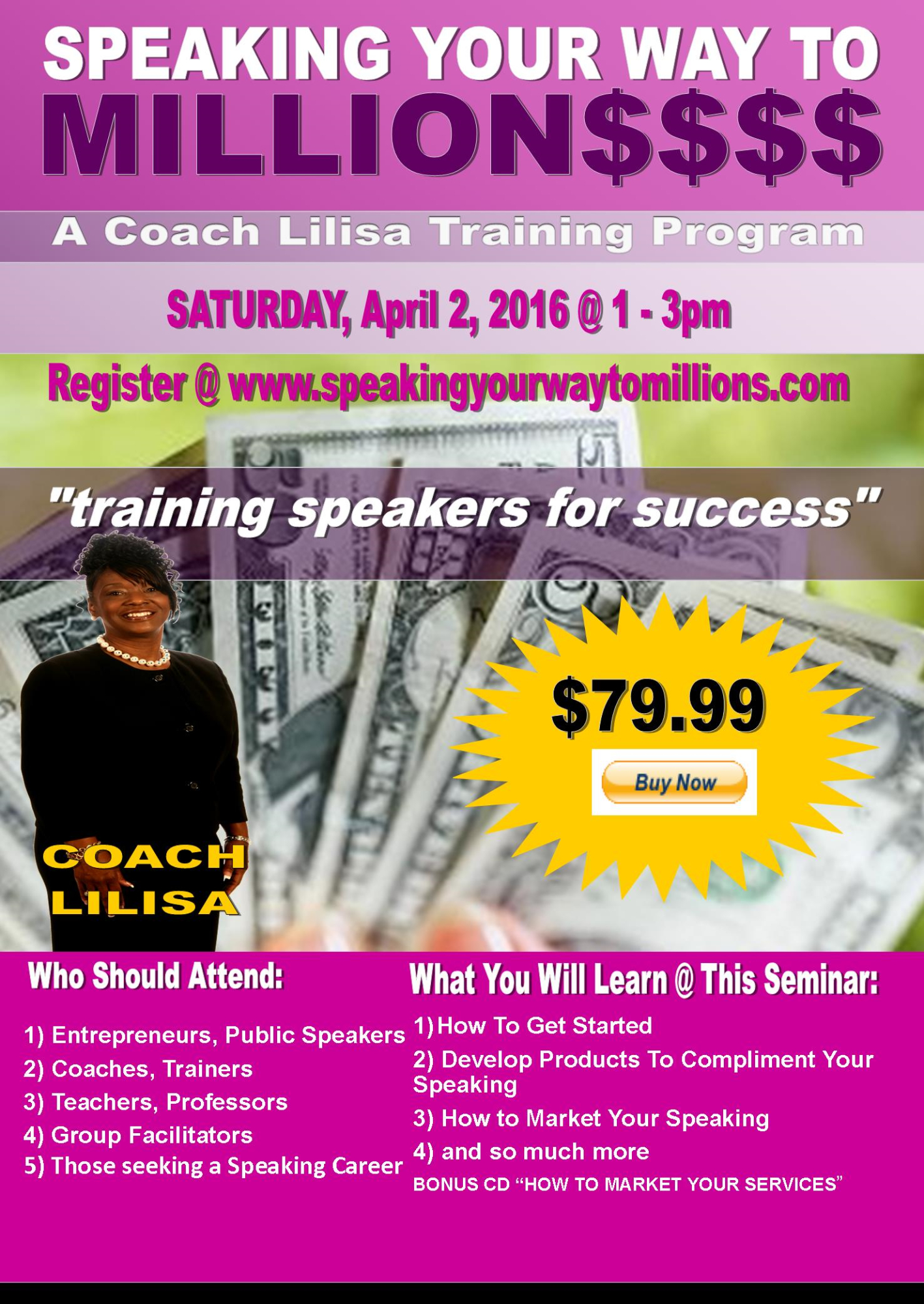 $ 79.99 USD
This one day of intense instruction on how to break into the trillion dollar speaking business. You will learn what steps you need to take to get started and how to become a successful speaker.
Register for The One Day Speaker Intensive